Puree Collection Variety Pack
Our fruit purees bring the freshest fruit taste to every cocktail, and what better way to fill up your bar than with a variety pack of our classic flavors! This 6-pack comes with one bottle each of Finest Call's Mango Puree, Raspberry Puree, Banana Puree, Strawberry Puree, Passion Fruit Puree, and Peach Puree.
Product Features
All purees blended and mixed using real fruits
Fresh fruit flavor packed into every bottle of puree
Behind the Bar
Cover all your fruit puree needs with one pack

Made with premium fruits sourced from around the world 

Provides operators with a consistent, cost-saving, shelf-stable products

Great for uses outside the bar including dessert toppings and non-alcoholic beverages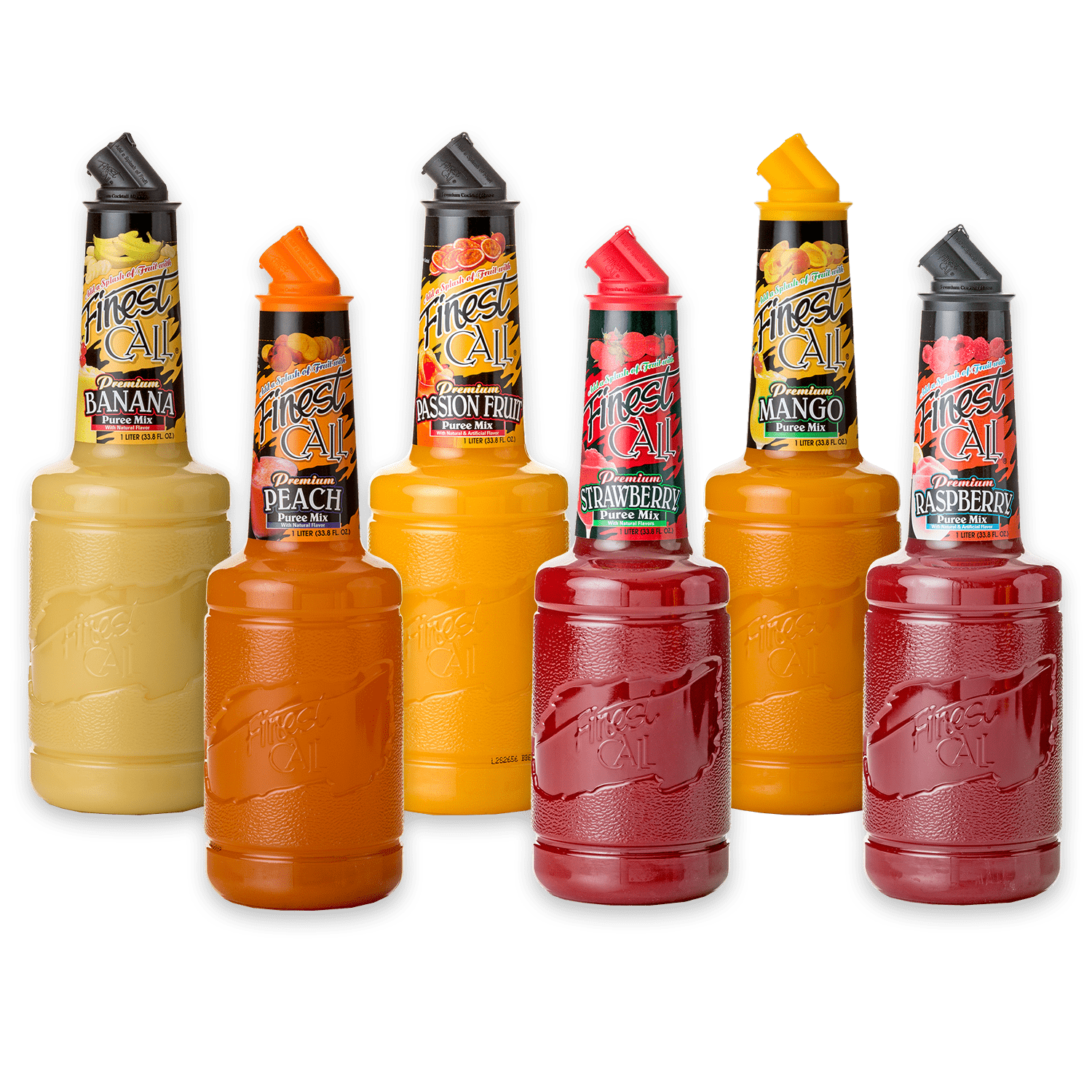 Loading...